Find Your Next Adventure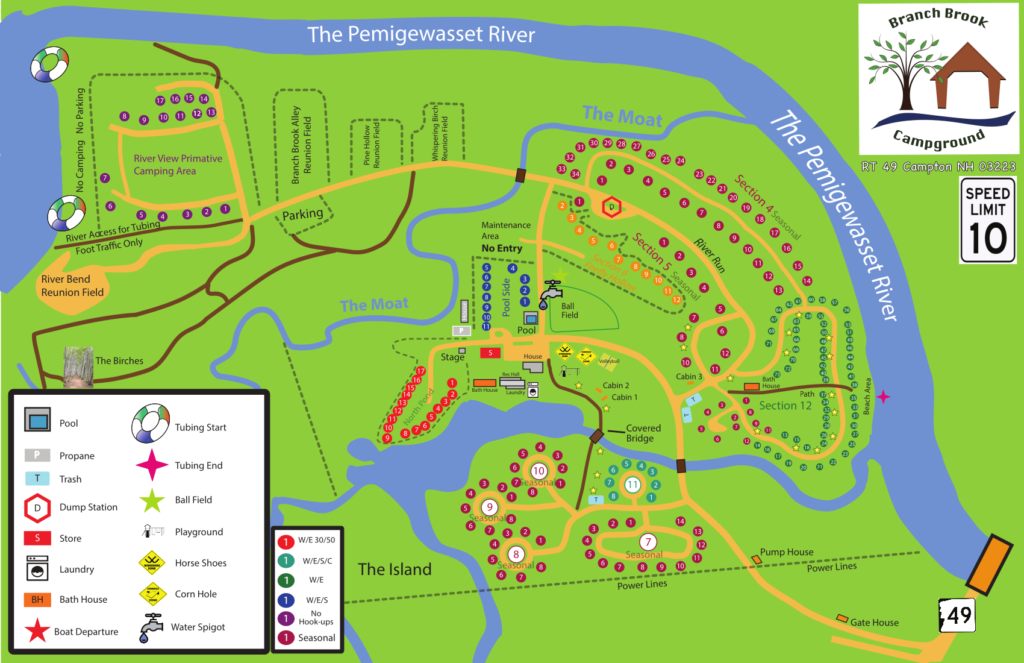 To Book with a Representative, please call (603) 726-7001
Reservation Policies
Two night minimum required for advanced reservations, we do welcome 1 night stays off the road. Holiday weekends are a 3 night minimum!
Deposit Policy – A deposit is required within 10 days of making a reservation.  Full deposit is required on a reservation of three nights or less.  A reservation of 4 nights or longer requires a 50% deposit.  The remaining 50% is due 2 weeks prior to check-in.  If you make a reservation and then decide not to keep it prior to making your deposit, we kindly ask that you still notify us of your change.
Cancellation Policy – If a reservation is cancelled 15 days (or more) prior to the date of arrival a refund will be given, minus a $10 cancellation fee.  If the reservation is cancelled within the 14 days prior to arrival, a rain check will be given, minus a $10 cancellation fee, good until Dec. 31st of the following year. No refund will be given for cancellations made within 48 hours of a scheduled arrival, or for a "no show".